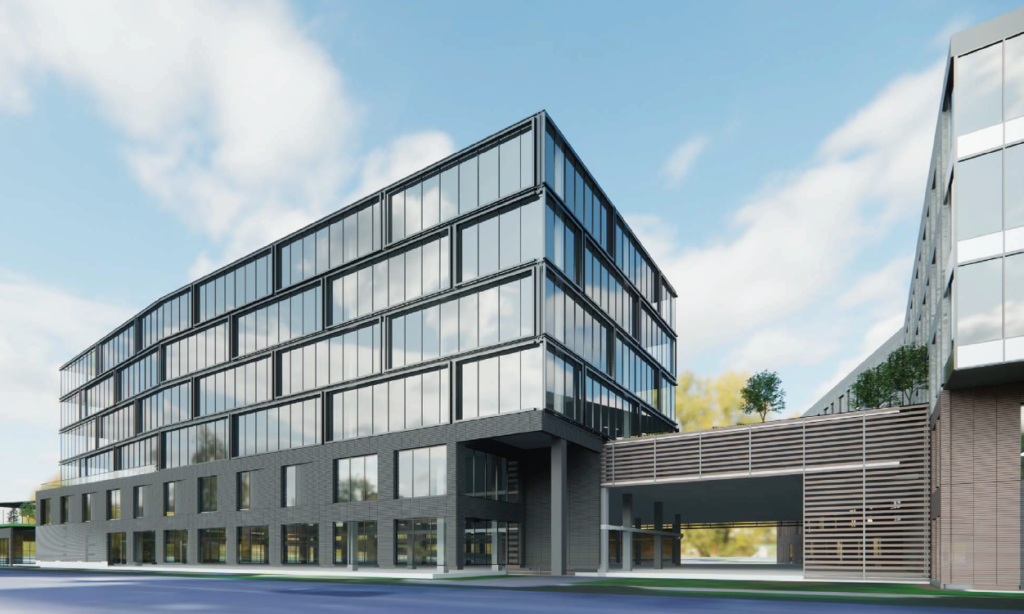 Class A Building in Phase I of Innovation District by World Class Design/Build Lamar Johnson Collaborative and Clayco
Directly Across from NGA West
All A Block Buildings will have Direct Connection to Hotel with 40,000 SF Conference Center for Corporate Functions
95,340 SF Tilt-Up and Curtain Wall Building
1,128 Space Parking Garage (A2)
Currently in Negotiations with Major Corporation for lease of the entire A4 Building
The A Block at Jefferson and Cass Avenues will be the first quadrant of office space to be constructed within the NSR Project. Fronting NGA West with prominent corner placement, it will have direct access to a Central Park shared green space.
The construction of Block A has been prioritized to deliver 236,000 SF of office space with amenities including restaurants, fitness, and entertainment to serve the approximate employee population of 12,000 within walking distance by 2024.
Building elevations within A Block offer premium exposure for National Defense and Technology companies seeking direct access to NGA West which awards $2.0B in national contracts per year.