Accelerator Building | A1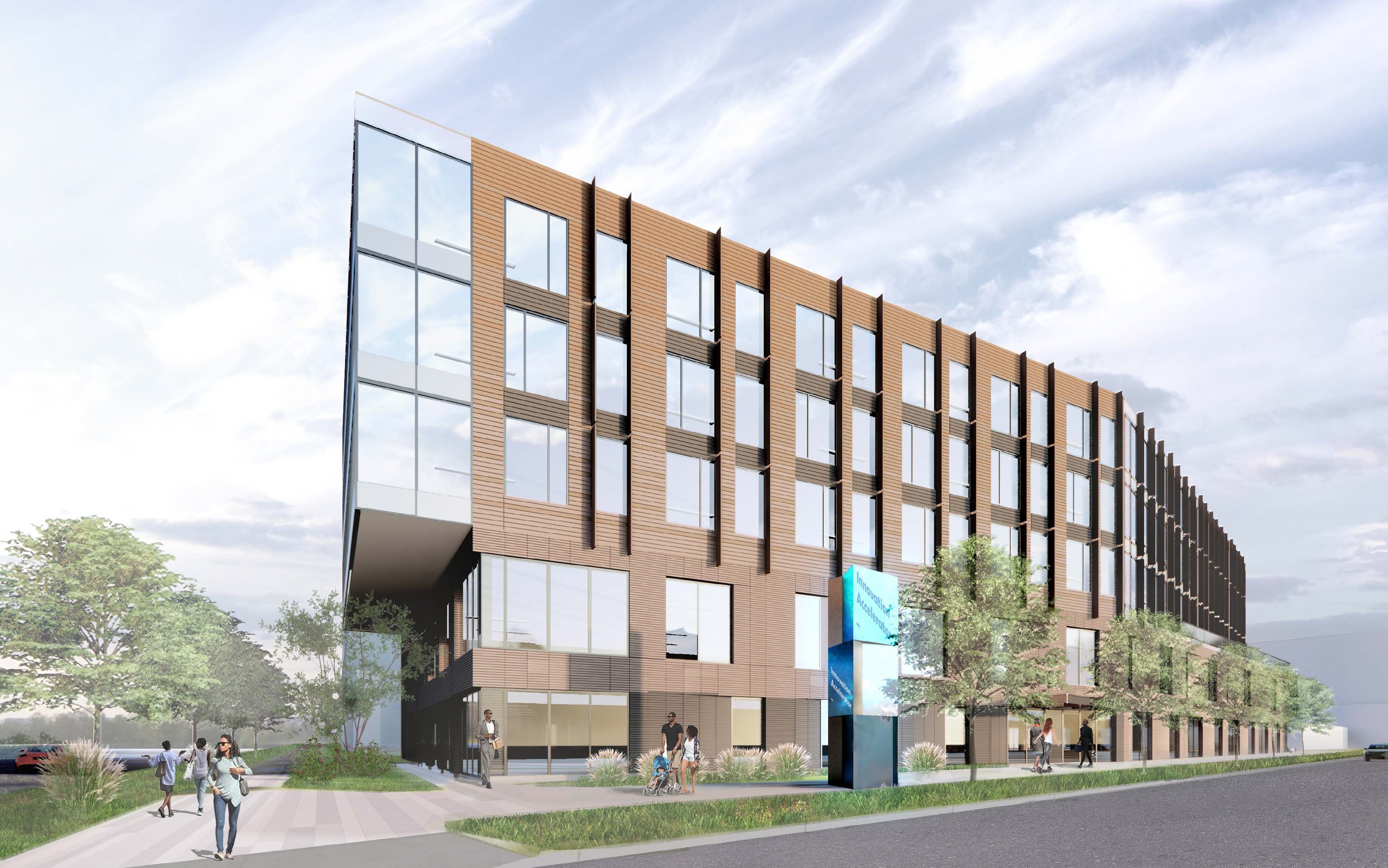 Class A Building in Phase I of Innovation District by World Class Design/Build Lamar Johnson Collaborative and Clayco
Ideal for Scaling Startups with Co-Working Spaces and Small to Large-Scale Office Space
141,500 SF Office Building with Direct Frontage to NGA West
1,128 Space Parking Garage (A2)
Final negotiations with major investor / operator of start-up companies who will also operate the very mobile Accelerator on Floors 3 and 4.
3 Anchor Leases: Cole Engineering, M Property Services, LifeWorks
An additional 56,000 SF on Floors 1 and 2 is being held for the National Geospatial-Intelligence Museum
The A Block at Jefferson and Cass Avenues will be the first quadrant of office space to be constructed within the NSR Project. Fronting NGA West with prominent corner placement, it will have direct access to the Central Park shared green space.
The construction of Block A has been prioritized to deliver 236,000 SF of office space with amenities including restaurants, fitness, and entertainment to serve the approximate employee population of 12,000 within walking distance by 2024.
Anchored by a worldwide branded conference center hotel, more than 30% of the office space is in final lease negotiations. Building elevations within A Block offer premium exposure for National Defense and Technology companies seeking direct access to NGA West which awards $2.0B in national contracts per year.